Integrated Massage: Swedish, Deep Tissue and Sports Massage
As experienced therapists, we know that HOW we get our clients the results they desire comes from combining techniques and "integrating" them into one session – thus Integrated Massage.

We can focus the session more on Relaxation or more on Therapeutic or combo of both. You can add other styles or energy work, or nap time or aromatherapy.  This is your time, so we do what you want, what you need and what's best for you on that day.  Awesome, right? 

Therapeutic Suggestion:  If coming in with long-standing chronic pain, know that creating lasting change is a process, not a quick fix.  Let your first session be longer so we can take more time addressing your issues and getting to know your body. From there, we offer 30-, 60- or 90- minute packages, saving you time and money.
Did You Know Massage Can Help...
Anxiety
Migraines
Fibromyalgia
Frozen Shoulder
Rotator Cuff Syndrome
Post-Op/Surgery Rehab
Lower Back Pain
Carpal Tunnel
Tennis Elbow
Neck Pain
Insomnia
For more benefits, visit:
25 Reasons: AMTA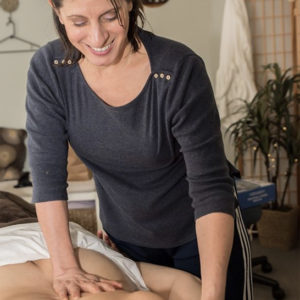 As a women's body and hormones change throughout her pregnancy, Pre-Natal Massage is an immediate and effective way to help expectant mothers find comfort. Benefits include: relieving muscle, joint and sciatic pain, reducing symptoms of anxiety & depression, reducing swelling and also contributes to getting better sleep.
Cupping is a form of alternative bodywork that special silicone cups to create a vacuum and suction up the muscle fibers to open them up from their tight or locked position. Most often the therapist will combine massage in with this session, but you can request the cupping only.

Cupping Therapy is great for conditions like chronic lower back pain & neck pain, acute pain that restricts movement, disc herniations, and rheumatic diseases such as arthritis and fibromyalgia.
An oncology massage is a highly customized massage session designed to meet the unique and changing needs of someone in treatment for cancer or with a history of cancer treatment. Sometimes the goal is pain relief, sometimes it's to help prepare the body to finally get some much-needed sleep. 

Our therapist is a Certified Oncology Massage Therapist with a big heart and she ensure that you receive proper treatment. A safe massage plan generally revolves around the side effects (both short- and long-term) of chemotherapy, radiation and surgery.
NOTE:  You MUST have written permission from your doctor stating you are cleared for this. Ask your doctor for this and if your doctor writes you a prescription, then, by law, you will not pay NJ Sales Tax.


"Amazing! I have been dealing with a specific neck pain for over a year known as a Scalene Triangle. I have gone to see chiropractors and holistic practitioners to remedy my situation but only experienced short term relief. When I started going to A Kneaded Vacation my condition changed immediately for the better! Thank you, thank you, thank you! "