One of the best ways to relieve tight muscles is by stretching them.
These two modalities approach the body in more active, participatory way
that brings a different feel and different results.
Flexibility and strength can be created in the body at any age – especially with yoga.  1 on 1 sessions give you the attention to form and detail that you simply can't get in a yoga class. Whether we are helping you to further your individual practice, introducing you to a yoga practice for your first time, or finding poses you can do to alleviate back pain, our therapists will guide you through the alignment, breath and movement that create a safe and healthy yoga routine.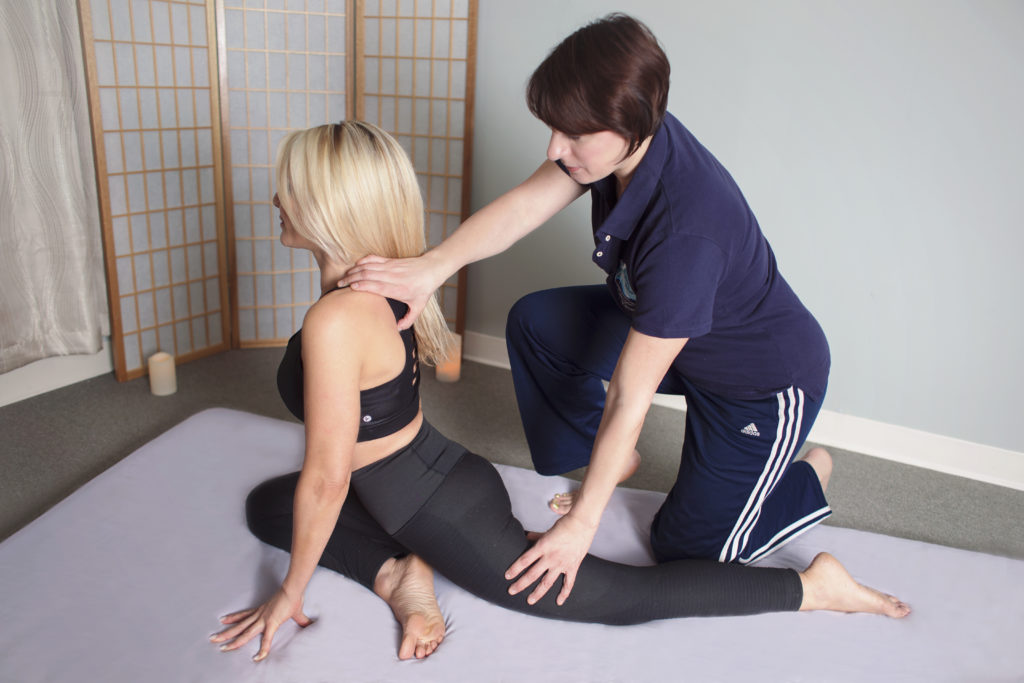 Thai Massage / Assisted Stretching*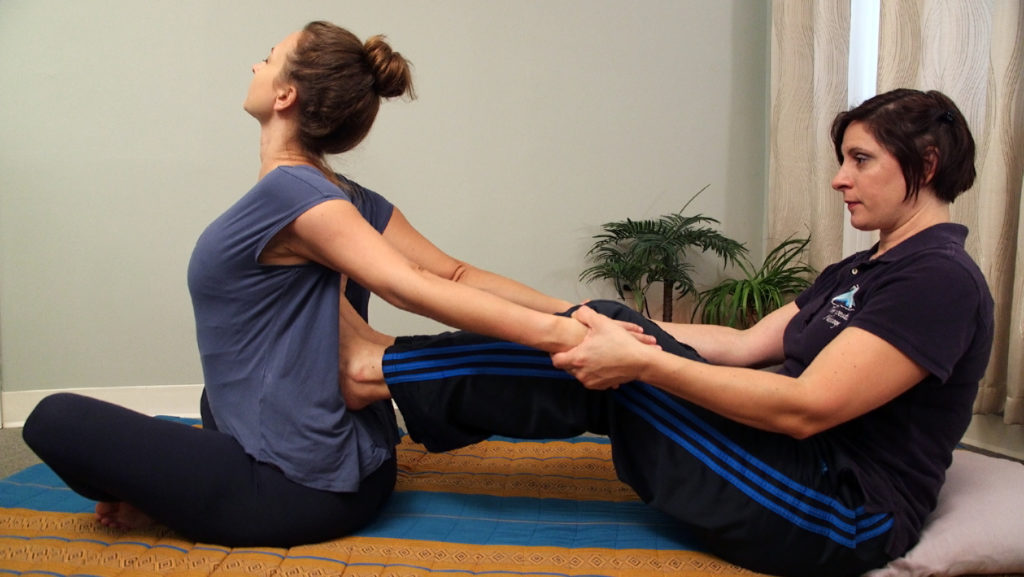 Thai Massage is a unique method of treatment that facilitates healing and balance for the body, mind and spirit.  Starting from the bottom of the feet to the top of the head, the therapist will guide the client through different assisted stretches or yoga postures, and use rhythmical, compressive palming and acupressure points to connect and balance the energy lines in the body.
It is like getting a massage, a chiropractic adjustment and acupuncture at the same time. Please come in clothes that allow for the most amount of movement.
This session is performed on a thick mat on the floor.

*Assisted Stretching is similar, but without the rhythmical compressions and points.